What is SAFE SOLUTION Anti-Slip tile treatment?


Safe Solution® is a treatment, not a paint or coating, that is applied to non-porous hard mineral floor tile. Prior to the application of Safe Solution®, when water or liquids puddle on these surfaces, you are actually hydroplaning on the film from the water or contaminants.

---

How does it work?


Safe Solution® is a three part chemical solution treatment, designed to increase traction by creating microscopic channels in most hard mineral surfaces; such as:

ceramic tile, clinker/quarry tile, porcelain tiles, granite, and steel-enamel bathtubs

. It is biodegradable and environmentally safe.

After the

Safe Solution® Anti-Slip Treatment

is applied, a microscopic channel is created for any water or liquids, to be disbursed from the surface and under foot, allowing

better contact with the top surface

at all times.

Most popular uses for our Non Slip Tile Treatment: Commercial Kitchen or

Tile decks (especially around swimming pools), slippery Lobby's, Locker rooms, bathrooms,, showers, entrance ramps and more...




---

Clean Step™

is an antibacterial, nontoxic, high performance,

cleaner

, that has been formulated to be used from the toughest commercial applications to cleaning windows. Its dilution capabilities make it very cost efficient, for a daily cleaning regimen.

Food Safe

cleaning, for a myriad of industrial, commercial, and residential uses.

Click Here to read more.

One 20 liter jug of Clean Step™ mixed at a ratio of:


Light cleaning 20:1

= $ 0.30 per liter


medium cleaning

15:1 = $ 0.40 per liter


Heavy cleaning

10:1 = $ 0.60 per liter
For a high performance, multipurpose,


Food Safe Cleaner......


The Safe Solution® Treatment creates microscopic channels, allowing for the water to be dispersed from underfoot.

A Safe Solution® surface may actually feel dry, when wet, especially in Bath Tubs!




SAFE SOLUTION Anti-Slip Treatment

Indoors-outdoors.
Will not chip, peel or discolor.
Not a film or coating.
Inexpensive and highly effective.
floors: kitchen/pool/locker rooms.
bathtubs/showers/lobbies...

Developed and Proven For:

Concrete • Quarry Tile
Spanish Tile • Ceramic Tile
Glazed Brick • Marble
Terrazzo • Porcelain/Enamel
And many other hard mineral surfaces
---
Global Safe Technologies Inc.'s products provide a cost effective and highly effective solution to the numerous safety and cleaning problems faced in commercial applications. This is a traditional manufacturer-wholesaler-retailer business and not multi-level marketing. We are the manufacturer.
Click Here to read more.

Powered by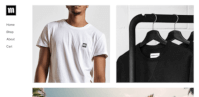 Create your own unique website with customizable templates.